Who says you need to save tons of cash before you begin planning your next getaway? Travelling itself isn't that expensive, as you can find cheap destinations, free attractions and guided tours, and affordable ways to get around. What would actually be your biggest and inevitable expense? Your hotel accommodation. 
Luckily, there are a few tried and tested hacks to trim down the cost of your accommodation. And no, we're not talking about camping under the stars or sleeping on a stranger's couch. We're talking about staying in comfortable, air-conditioned hotel rooms and having relaxing experiences without leaving you broke at the end of your trip. 
Are you planning your next getaway? Before booking a hotel room online, check out the following money-saving hotel hacks first, 
1. Shop around and use aggregator sites
Don't just search "hotel in Carlow" and base your decisions on the first three properties you find. Explore your options by searching multiple booking sites where you can tap into a vast catalog of hotels that differ in location, price, and amenities. 
Hotel booking aggregator sites like Trivago and Kayak make your hotel hunt easy by allowing you to compare prices for hotel rooms across many different sites. All you need to do is know your destination, preferred schedule, and budget. 
2. But book directly with the hotel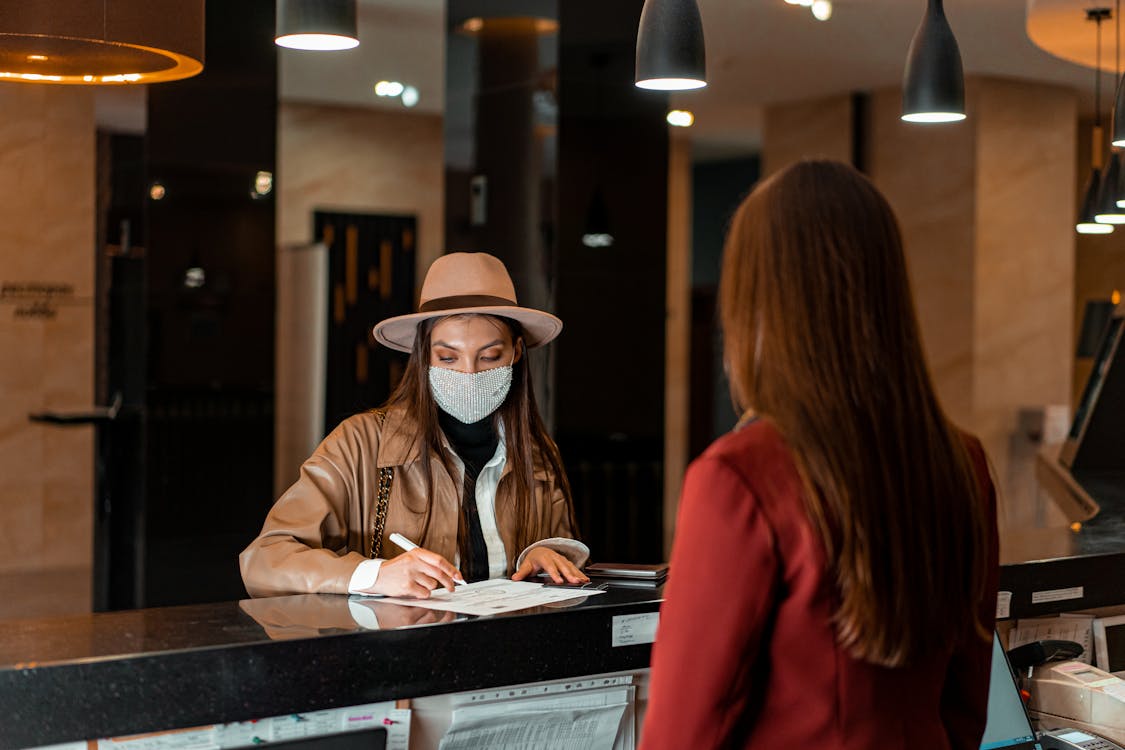 While third-party booking sites are great for exploring your options and comparing, always make your hotel booking using the hotel's official website. Many hotels now guarantee that you'll find the lowest possible rate on their website to encourage more direct bookings and avoid paying commissions. 
If you see a lower price elsewhere, you may call the hotel and see if they can match the rate. Some chains will also throw in extras for their direct bookers such as a free night or a gift card towards future travel. 
Another perk is you'll get exclusive access to the hotel's best rooms, which they reserve for loyalty card members and guests who book directly with them. You may get "off-the-books" discounts and upgrades too.
3. Choose a hotel with free breakfast
We all know that the first meal of the day is the most important one, especially if you have a long day of exploring ahead of you. Much better if that first meal is included in the rate. Whether it's a classic continental breakfast or a fully-loaded buffet, free breakfast is a major consideration in hotels if you're travelling on a budget.
Aside from free breakfast, check out other complimentary snacks and drinks that hotels offer. 
4. Or check the cooking appliances you can take advantage of
You can save a bunch by refraining from eating out or buying takeaway meals. If your hotel doesn't come with a fully-equipped kitchenette, make sure it has (at least) the following basic appliances: 
Coffee maker or kettle

Microwave

Fridge

Iron
You can cook from a microwave or heat some water to cook instant oatmeal or cup noodles. Want a grilled sandwich? You can wrap a sandwich with aluminum foil and use a flat iron to press it down. 
5. Time your booking accordingly 
Frugal travellers know that one surefire way to watch your hard-earned money go drown the drain is by booking a last-minute hotel during the peak tourism season. Luckily, there are certain ways to prevent this.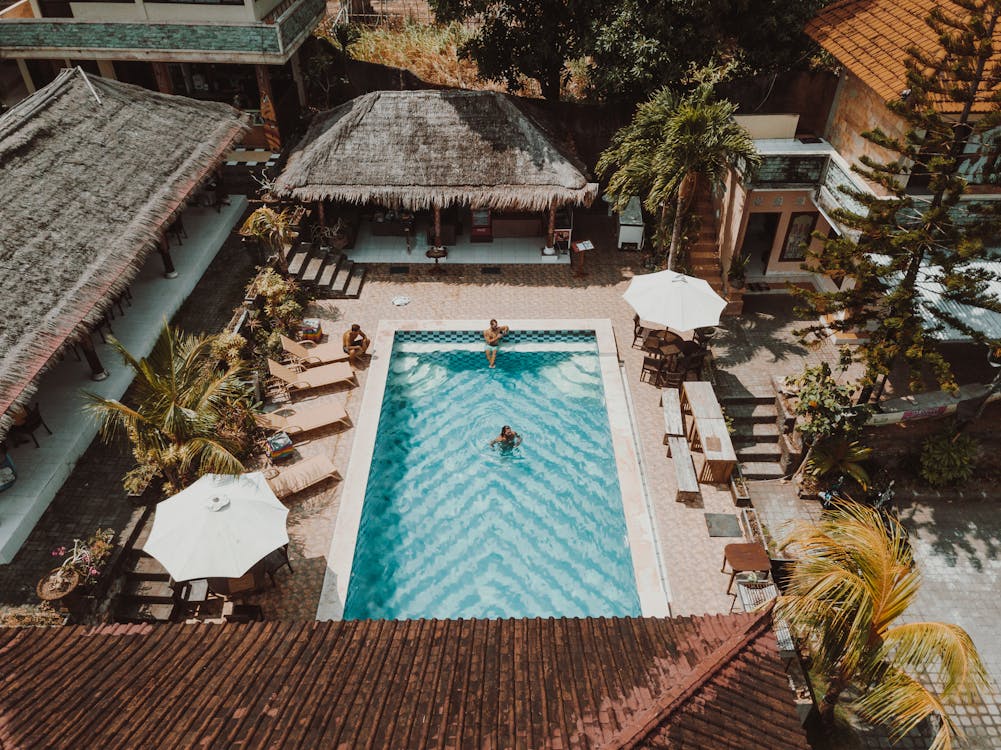 One, travel off-peak. Avoid booking during the holidays or the peak of summer. Rates are higher during the weekends too. Research your destination to find out its low and shoulder season. During this time, hotels tend to have lower rates to cater to the low demand. 
Two, book ahead if you're planning to travel during the peak tourism season. Book at least a few months in advance to secure your spot and avoid the time when hotels increase their rates for last-minute room availability. 
6. Booking late? Use a last-minute app
Not a fan of booking ahead? If you're more likely to book late, you can use a last-minute app to your advantage. 
Apps like Hotel Tonight shows you deals on unsold rooms and allows you to book same-day accommodations across the globe at discounts of up to 50%. You may also keep an eye out for its Daily Drop, the biggest discount of the day, which you only have 15 minutes to book.
7. Be tech-savvy and find the best time to book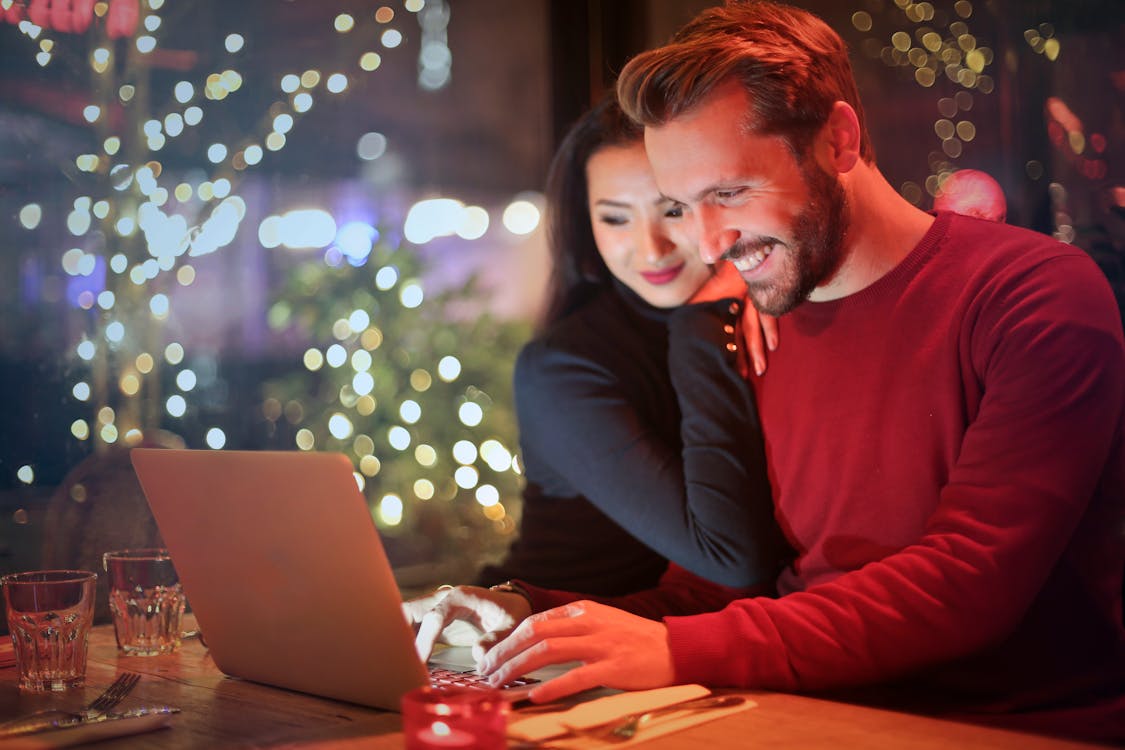 You can also use apps to dictate the best time to book. Pruvo, for example, alerts you if it finds a cheaper option after you book. When it does, you can cancel your original reservation and make a new one using the site's own booking service. 
8. For weekend trips, stay in business hotels

It's all about supply and demand. Leisure travellers tend to stay during the weekends while business travellers do so during weekdays. So if you're travelling to larger cities for leisure and can't stay during midweek, booking business hotels is one trick. 
Since most business travellers leave after Friday, many business hotels drop their rates to attract guests.
9. Stay in hotels for free
This is not a drill! You can actually stay in hotels without spending any money. You can legally do that by signing up on Swagbucks. Here, you can do simple tasks, like watching videos, searching the web, or answering surveys. You'll earn SB points and may cash in these points for free Hotels.com gift cards. For instance, 10,000 SB points are equivalent to a $100 Hotels.com gift card. 
10. Take advantage of credit card sign-up bonuses
Have you recently signed up for a new credit card? In case you didn't know, perks like free companion airfare or deep hotel room discounts often go along with obtaining a new credit card. You just need to have decent credit to take advantage of this hack. 
Author Bio: Carmina Natividad is a passionate travel blogger who loves street photography, food trips, and writing articles about travel, food, and lifestyle. To know more about hotels and travel blogs, you may visit Woodford Dolmen Hotel Carlow.