Be it in our early twenties or late forties, every one of us will reach a point when it's time to face the music and rent our first apartment. However, no matter our age, apartment hunting will never not be stressful. The first time around, a renter will have more questions than moving boxes put together. Besides, as this year's seen a surge in rental properties and prices, it's crucial to ask the right questions now more than ever before. Fortunately, a couple of veteran renters gathered together and made the ultimate list of everything you'll need to know before dotting the i's on your first lease.
A couple of (un)surprising expenses
A common misconception among first-time renters is that one month's rent is all you need to sign the lease. However, before any decent landlord lets you see the papers, they'll ask for the first and last month's rent upfront, meaning you'll need to save up a bit before letting yourself fall in love with that two-bedroom. Unfortunately, the additional expenses don't stop here. Most properties will charge an additional fee for pets and furniture. Even if the place looks like it has everything you'll ever need, a spatula or toilet paper holder is bound to be missing. Thus, alongside a deposit, set aside some extra savings for everything you'll come to learn you can't live without.
Location, location, location!
Now that the finances are sorted, it's time to get down to business. As any well-versed realtor will tell you, location is everything. While this remains true even in 2022, it's no longer about the city block you're moving to as much as it's about the actual city. Because rental prices continue to skyrocket, even experienced renters are opting to relocate to less expensive cities and states. As a result of this migration, states like Texas are making room for a substantial number of first-time renters, in large and small cities alike. Brownsville apartments for rent have been in demand throughout the season and the hype doesn't seem to be winding down any time soon. After all, you're going to need an affordable place to live before realizing your American dream.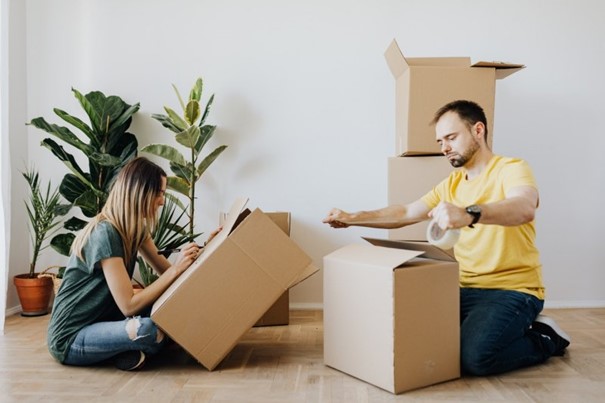 To split or not to split?
The age-old question with rental properties – should I get a roommate? First-time renters may think the answer to this should be a simple yes. After all, what could be better than splitting the bills and saving up for a summer getaway? While this is a fair point, people often seem to forget that living with someone else isn't a guaranteed walk in the park. Sharing a space with someone isn't just about the same taste in music or influences – you'll have to agree on more domestic issues like how clean can a toaster oven get or whose turn it is to do the dishes. More often than not, even close friends come to see that they simply can't function as roommates. Thus, before splitting the lease with someone, consider if you're ready to compromise and if you truly need to.
Going digital – the untapped potential of rental blogs
Having a great realtor is half the battle – you have someone you trust in your corner scouring through rental ads and finding the perfect place just for you. Unfortunately, quality realtors are hard to find, especially when renting out of town. Luckily, rental websites are ready to swoop in and save the day. While you should never rent a place without inspecting it, online ads are a great place to begin apartment hunting. Along with being regularly updated, rental websites let you filter your search by price, location, and pet-friendly availability. Thus, before falling in love with an over-budget condo, you'll know your options and be ready for the in-person inspections. Fortunately, when you want to rent in Paris through Rentberry it can help because it allows you to search through thousands of apartments in Paris and find the best one for your needs and budget. Plus, with its powerful search filters, you can narrow down your options by location, size, and more.
Read the fine print!
Just because you've found your dream apartment, it doesn't mean you should go sign the lease just yet. Before getting the keys and putting your name down in permanent ink, make sure to read the lease agreement carefully. More often than not, landlords forget to mention additional costs but include them in the fine print. Thus, don't be shy and take your time going through every point of the agreement. If something isn't clear or sounds off, don't be afraid to speak up and ask for an explanation. A great thing to have is another pair of eyes, so consider bringing a friend with you to go through it together.
Renting your first apartment is that initial leap into the great wide somewhere – the next chapter of the rest of your life. While it will never not come with a few nervous butterflies, it shouldn't lead you into a spiral either. Thus, once you're ready to take the leap and dive into the renting world, give these few tricks a try!